Original Faith - Whether you're an atheist or a believer, this book may change your life.

"Be the one that the world is looking for" - Mahatma Gandhi.


Last week I received Paul's book "Original Faith" from Amazon.com.
/ I like Amazon/.

I waited for this book for a long time and I was sure that it will be a great book for me. But I can tell you that this book is much more than I expected.

"The first step in learning any language is listening. Than comes speaking" - Paul Martin

From first words I knew that this book was for me. I love your book Paul! I am truly thankful! Your book becomes my second Bible, my Daily Bread for my soul.

Paul is a wonderful man, with great wisdom that he shares in such a gentle way in his "Original Faith". I have learned from his book more and I still have much that he can show me.
What Paul said about love:
"In love, our perception of the worth-in-being of others is so emphatic and assured that when we become conscious enough of it, we find ourself demanded to conform to love's perceptions more powerfully than we are demanded to conform even to far most blatant realities and truths. We will dedicate ourself to our families and friends even in times of great trouble. We will risk death or torture for the lives of others"...

Read here About Paul

Paul, you are truly an inspiration to many of us. Keep shining your brilliant job!
May your days keep getting better and your health stay strong!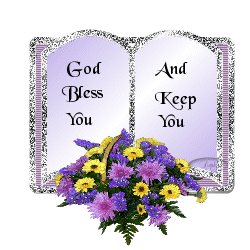 glitter-graphics.com

If you know what it means -writing and editing first book, and in Paul's situation/he has a big health problem/ please visit him and give him your support.

Please ...Visit Paul's blog:
http://www.originalfaith.com/blog/index.html

"In love we are completely sincere. In love we are fully authentic" - Paul Martin.

"Original Faith " - Is Available Now!

It's now available online at Amazon.com, Amazon.co.uk, BarnesAndNoble.com, and Target.com and is also available by special order at bookstores (ISBN: 978-1-934611-00-5).